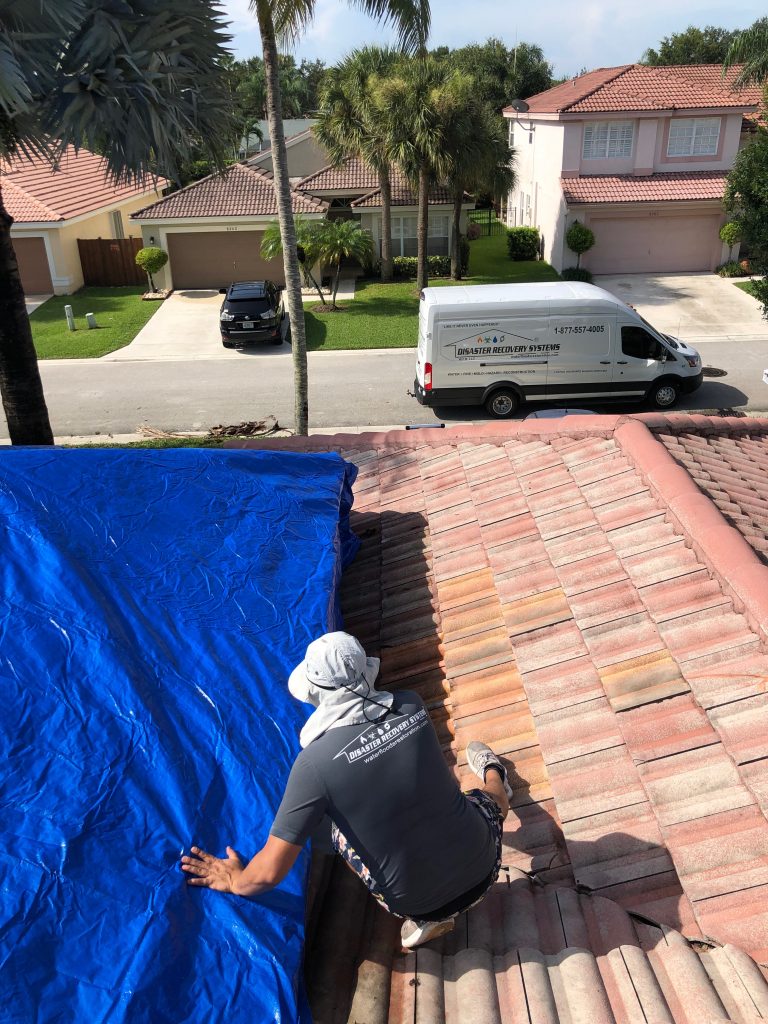 WHEN DO YOU NEED A ROOF TARP OR BOARD-UP SERVICE?
Depending on the severity of damage to your home or business, you may need services after experiencing any of the following events at your residence:
FIRE
A home ravaged by flames may suffer from a compromised structure, fragile walls and holes through the ceiling, and possibly, the roof. After the fire is extinguished, emergency board-up service and roof tarping prevents additional destruction and property loss until restoration can be completed.
FLOOD
In the case of flooding, the source of the water could impact the type of home services required. For instance, a leak in the roof from heavy rainfall calls for tarping to temporarily cover the holes. On the other hand, an underground pipe burst or flood caused by a natural disaster/catastrophe can permeate flooring and drywall materials, destroying the integrity of the walls and requiring immediate board-up services.
SEVERE WEATHER
Severe weather conditions are capable of causing many types of home damage. Strong wind gusts can uproot trees and send branches flying through windows, while hail pellets and rain wreak havoc on roofs. Let's not forget a tornado's ability to tear siding from homes and rip shingles off rooftops, too. In any of these cases, you'll want your windows, walls and roofs covered to prevent additional weather and damage from affecting your home.
VANDALISM
Unfortunately, vandals can generate sever damage. Windows smashed by rocks and doors destroyed by forced entry are a couple of situations that may require board-up services. You'll want to make sure your home's points of entry are secured while you wait for your new windows or doors to be installed.